Does Mini Boden have Sales? Mini Boden is a famous brand for classic yet contemporary high-quality clothing for babies and kids.
Mini Boden is a mid-range fashion brand. However, their quality is worth the money. Very few families who love their style try to be creative by purchasing Mini Boden fashion for more affordable price tags.
Does Mini Boden ever run Sales?
Are they worth it?
We use affiliate links and may receive a small commission at no extra cost to you if you use these links.
Does Mini Boden ever have Sales?
Yes, Mini Boden does run sales, and they are worth waiting for. Many families love Mini Bodens kid's clothes, but many try to purchase new outfits during sales.
When does Mini Boden run their primary Sales?
Boden's main sales events appear to run like many other brands in June and late December, yet there are other moments you can score great bargains for mini Boden.
Boden Australia…..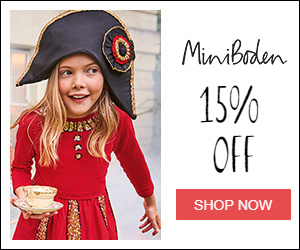 Boden U.S.A…
Does Boden do free returns on Sales items?
Boden's return policies during sales differ slightly depending on where you live.
Australia-
Generally, you can return most items bought from Boden.com.au within 90 days in Australia if you don't like to keep the things. Yet keep in mind that this period is shorter for sales items with a return period of 30 days.
If you use the return service for Mini Boden in Australia, your money will be refunded, as exchanges in Australia are currently impossible.
Also, remember that you will have to pay for your postage return unless you have scored a promo run by Boden with a free return allowance, a deal they run from time to time.
The U.S-
As for mini Boden.com, products bought during sales can only be returned for 14 days, and for final sales items (ending at .99), these items can not be returned.
Unless you had an offer of free returns, Boden.com will charge $7- a flat rate and deduct this amount from your refund.
Exchanges are impossible in the U.S., so returned items will be automatically refunded when they meet the criteria.
Final thoughts for Mini Boden sales events?
Boden does most definitely run sales, and they are worth checking out with heavily discounted kids' clothes available.
Please note that there are slightly different returns between Australian and American websites for purchased items to avoid disappointment.
Eligible items will be refunded on both websites as neither offers exchanges, and the cost of returning the item is at the customer's expense.